Deco: Italian Sophisication
In An Artisanal Silhouette
Our DECO line brings you SOLÉ Italian mineral water in an distinctive artisanal silhouette, featuring streamlined vertical ribs, gracefully sloping shoulders and a unique nameplate band. The vibe is casual elegance that's comfortably familiar yet refreshingly different.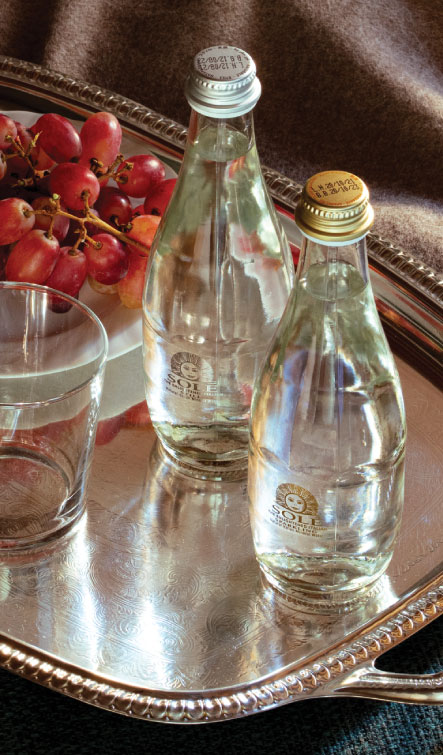 It's an elegance that Italians have come to know well. Now you can know it, too. In pristine Still and gently effervescent Sparkling.
We offer returnable bottles for our European customers.