SOLÉ Natural Italian Mineral Water:
Prized, Acclaimed, Exclusive – Now Yours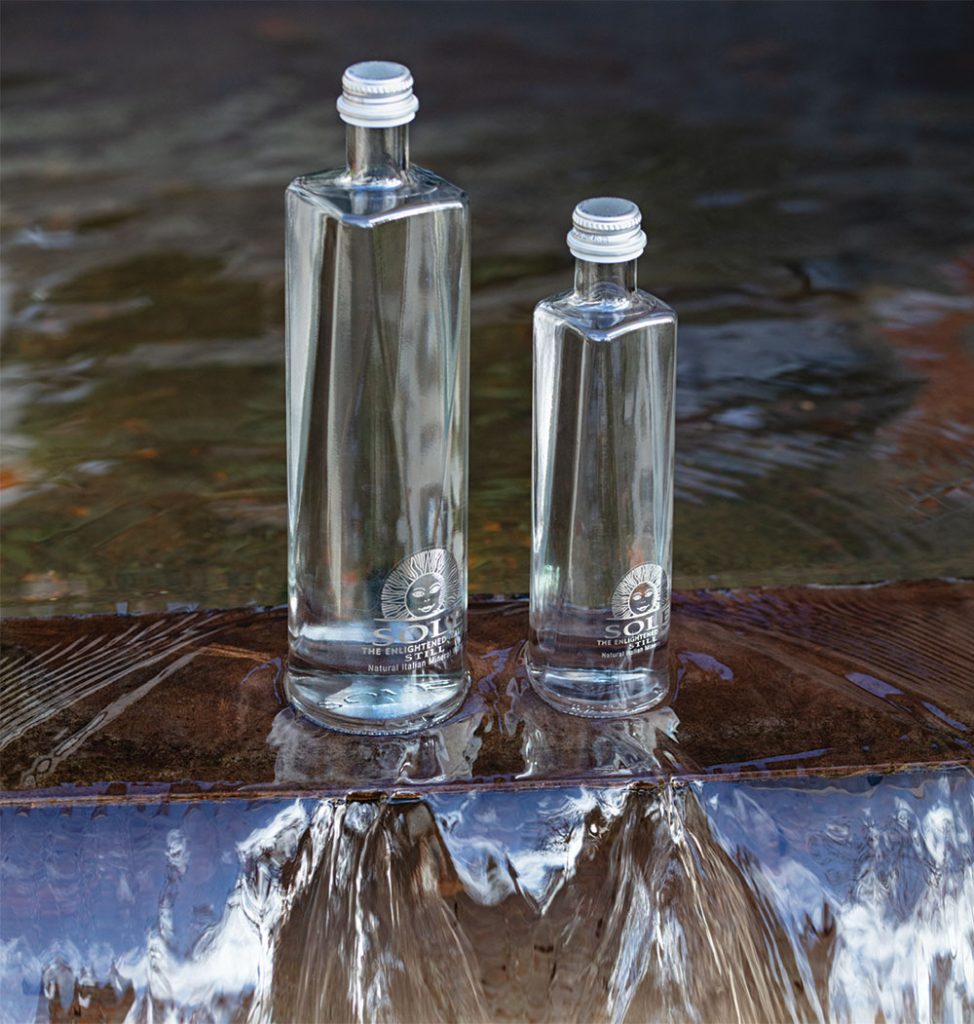 In the pristine foothills of the Italian Alps lies an enchanted source. The water that naturally flows from it is exquisitely unique; especially clean, balanced, soothing and sodium free. Prized over centuries, treasured by leading Italian creators, winner of prestigious taste awards and served in some of the most exclusive establishments in the world, that legendary water is SOLÉ. Bottled in designer glass worthy of this luxury Italian mineral water, it is our pleasure to bring you SOLÉ.